This article is not part of the American Supermarket Sweep Television Series.
This article covers a subject or facts that are not part of the American version of Supermarket Sweep, but instead are a part of versions of the show released internationally.
L'épicerie en folie! Metro, translated as "The Grocery Store in Madness! Metro ", is a French-Canadian adaptation of the American game show Supermarket Sweep. It was hosted by Christian Tétreault and aired on the TQS network between 1994 and 1995.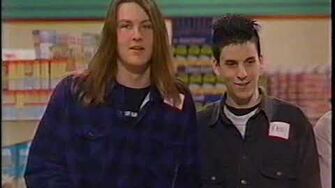 Community content is available under
CC-BY-SA
unless otherwise noted.